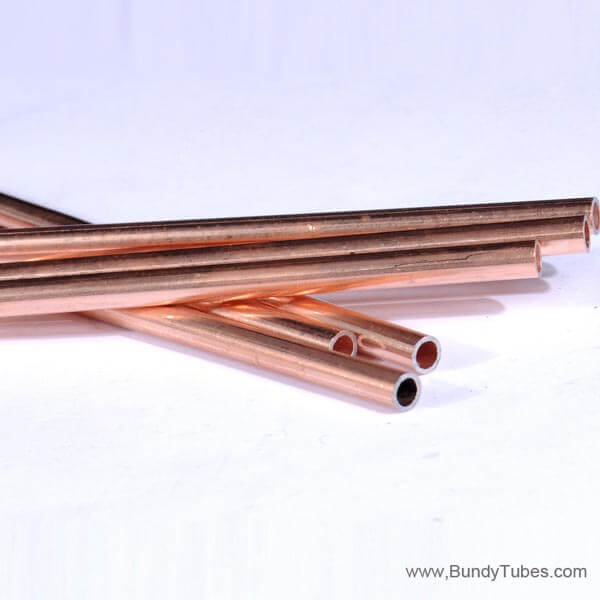 There are two ways of copper plating in the surface finish field: electroless plating and electroplating.
Generally speaking, the electroplating can achieve stabler, more compact and adhesive copper plating than the electro-less plating can do. This advantage is especially good for the tube industry since the bending and end forming of the tubes would easily result in the crack and peeling of the unstable copper layer acquired from the electro-less plating.
Click here to read more about electro-less plating and electroplating.
Copper coating is the original surface finish for double wall Bundy welded steel tubes, but is coated only on request for single wall steel tubes.
The following table shows some comparison of the copper coating for single and double wall steel tubes.
| | | |
| --- | --- | --- |
| Bundy Tube Type | Single Wall | Double Wall |
| Outside Surface Only | Optional | Original finish |
| Both Inside & Outside Surfaces | Optional | Original finish |
| Process | Electroplating | Electroplating |
| Copper Thickness | 3 μm | 3 μm |
| Neutral Salt Spray Test | 6-8 hr | 6-8 hr |